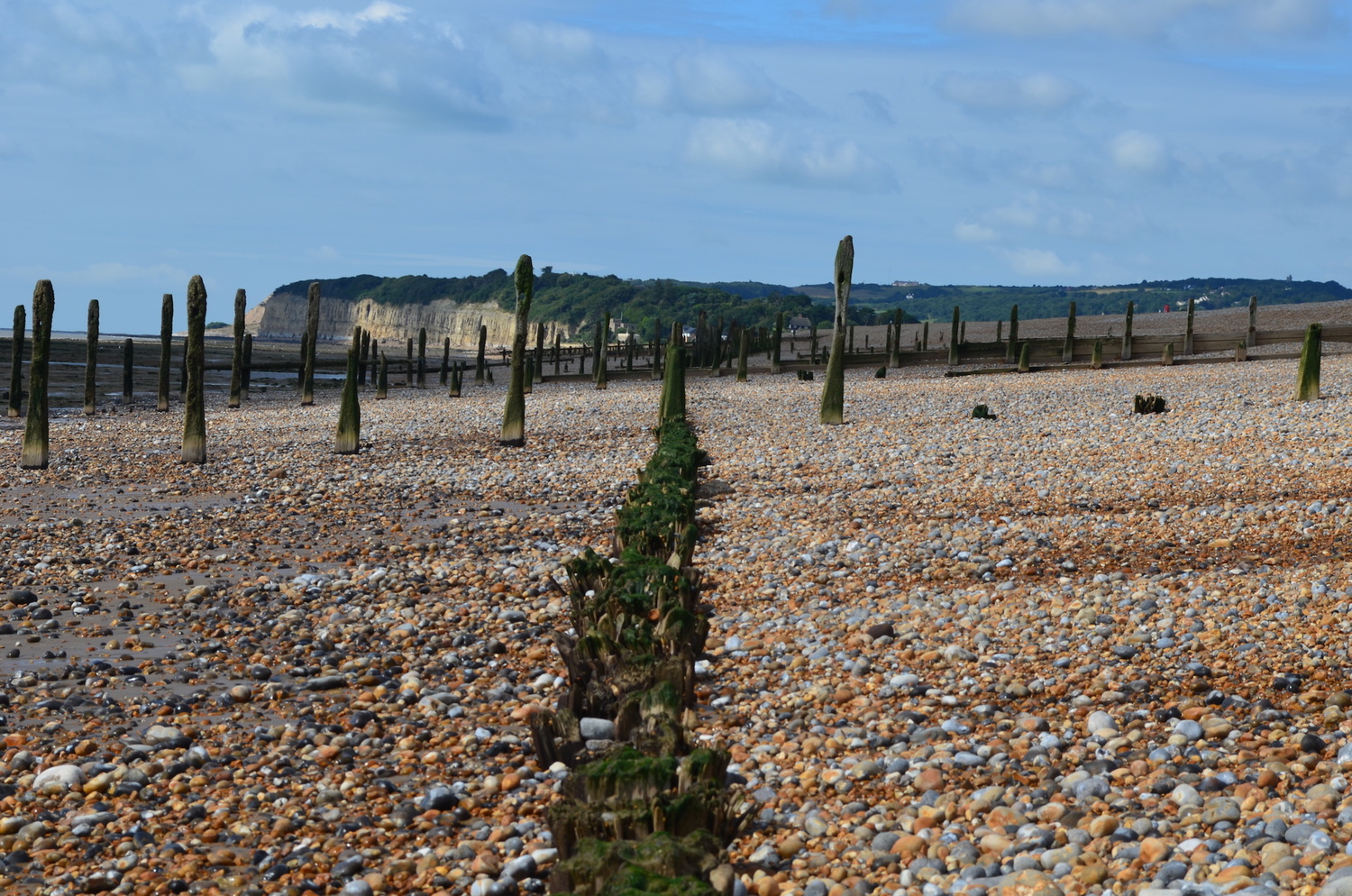 Coastguard's Cottage is located in a small seaside village, Pett Level between Rye and Hastings, close to Rye Harbour Nature Reserve and Hastings Country Park.
Only a five minute walk from the pebble beach, which is dog friendly and a lot less busy than some of the other beaches in the area. Great for rock pooling at low tide, exploring the petrified forest or fossil hunting below the cliffs along at Cliff end. Pett Level marks the end of the Royal Military Canal which runs for 28 miles to Hythe and this was built as a defence against the possible invasion by Napoleon. Today you can walk along the length of the canal on local trails but I would suggest stops along the way, unless you are up to marathon distance.
The cottage is perfect for those who enjoy walking, as you have beautiful trails on your doorstep, whether you wish to venture towards Rye via the Nature Reserve or enjoy cliff tops views as you walk in Hastings Country Park, there is lots of choice and variety.
The village of Pett is less than two miles from the cottage and although all uphill if walking, it boasts two lovely country pubs serving good food and local ales, the good news is, the return journey is all downhill.
The village of Winchelsea Beach is less than three miles away and has an award winning butchers, cafe, bistro restaurant, supermarket and pub, so good for stocking up on supplies on your way through.
For the keen bird watchers and nature lovers amongst you, you really must visit Rye Harbour Nature Reserve and Hastings Country Park. Both very important to the local area and special places to visit showcasing some of the best habitats and wildlife management in the south east, people and nature living in harmony.
Rye and Hastings are less than six miles away and both are worth a visit. Rye with its medieval, historic background, famous cobbled 'Mermaid street and Mermaid Inn', to a fabulous mixture of shopping choices, with antiques and independent boutiques. Lots of great restaurants, pubs, tea rooms and cafes and very dog friendly. Hastings with its choice of traditional seaside attractions like Hastings Contemporary galley and a thriving artists community, with an extensive array of restaurants, pubs and cafes. The 'Old Town' is full of atmosphere.
As you would expect when staying in 1066 Country, the area is packed with stunning country gardens and National Trust properties, castles and forts, so if wishing to search further afield Coastguard's Cottage makes the perfect holiday base.