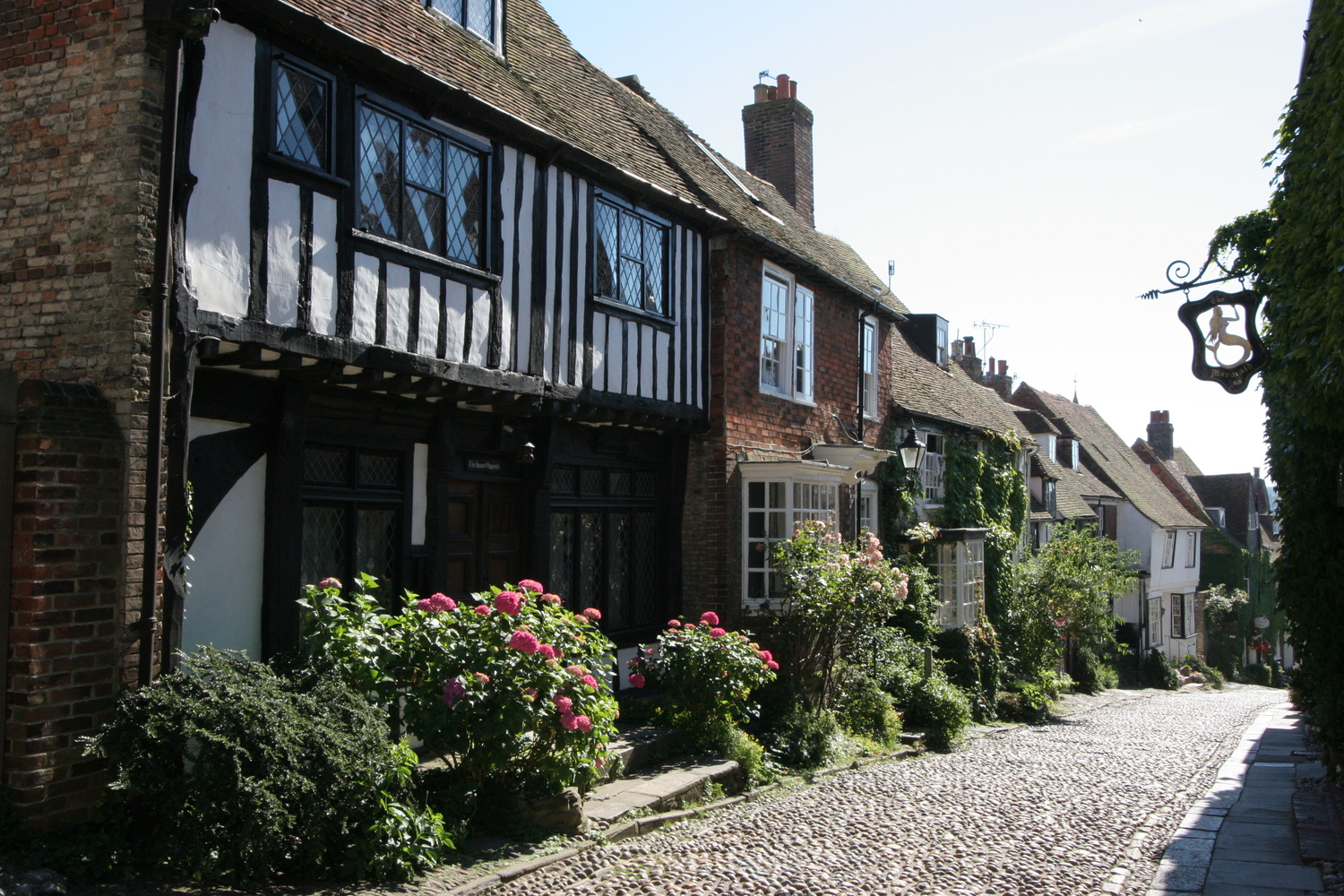 Mermaid Street, Rye, East Sussex
Dolphin Cottage is perfectly positioned for enjoying all that Rye has to offer, you are only moments away from good pubs, restaurants and the towns medieval history.
Always a good start to any visit to Rye is the town's Heritage Centre. Here you can watch the Town Model's 'Sound and Light' show, which goes into detail about the history and the colourful past of Rye and it's inhabitants, or wander upstairs and play the 'Old Penny Pier Machines' and giggle at the 'Laughing Sailor".
If antiques interest you, then visit the Strand Quay where you can try your hand at bartering and grab yourself a bargain! Rye benefits from a good selection of independent boutiques and coffee/tea shops, to enjoy at your leisure.The town has its very own boutique cinema, 'The Kino' in Lion Street, so on those chilled out evenings the chance to catch the latest big movie.
Camber Sands is three miles away and can be reached by a cycle path all the way from Rye to the beach if you wish to walk or cycle. There is a regular bus service from Rye to Camber during the week, running approximately every thirty minutes, on Sunday's the wait may be a little longer. The beach is sandy and goes for miles with large sand dunes to shelter in, if there is a seabreeze. The waters are shallow and during the summer months life guards patrol the bathing waters.
The town of Winchelsea is a 10 minute drive away and, like Rye, has a rich history and links to the days of smugglers. One of the many cellar tours that take place during the year, is a worthy visit and a chance to see parts of the town that are not normally on show. With far reaching views over the marshes and out to sea, it really is a pleasant way to spend a few hours and for the keen walkers, the chance to pick up the 1066 route.
Just 10 minutes drive away is the Rye Harbour Nature Reserve, where you can walk along the sea wall and out on to the marshes to enjoy the flora and fauna. You can choose to walk out to Camber Castle, originally located on a shingle spit and where once it protected the towns of Rye and Winchelsea before the sea receded. Although no longer open to visitors, it is still a striking landmark worth a visit.
The towns of Hastings and Ashford are around a 30 minute drive away and here you can get mainline trains to London if you wish to explore the capital for a day. If you would like to take a day trip to the continent, the Eurostar can be picked up from Ashford International Station and trains to Paris, Lille and Brussels are available. Alternatively, the ferries run from Dover, just 50 minutes away or the Channel Tunnel from Folkestone, a 40 minute drive.