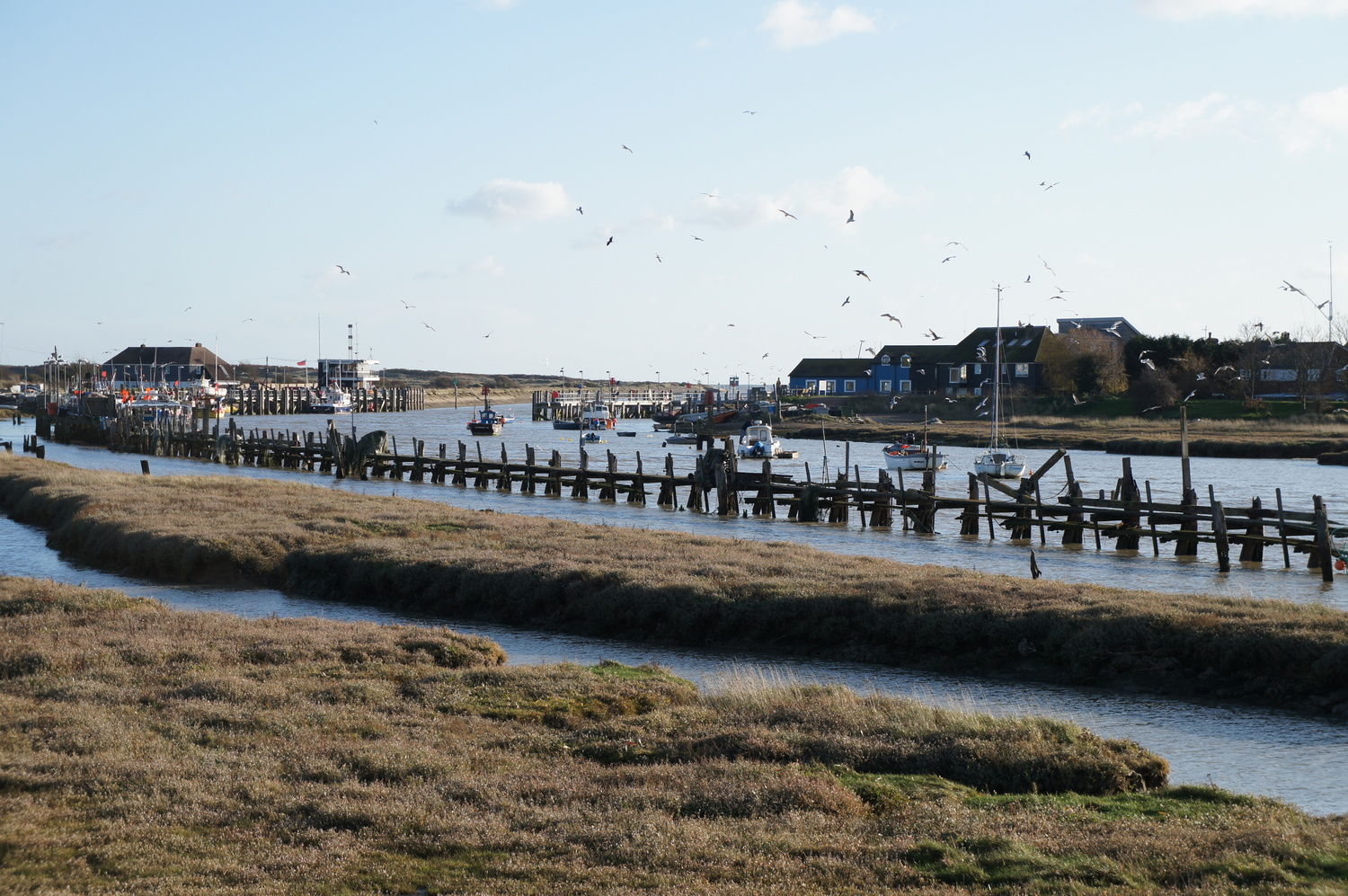 The Legacy is located in the village of Rye Harbour and is just a short walk from Rye Harbour Nature Reserve.
One of the most important conservation sites in Britain and is recognised as a Site of Special Scientific Interest and a protected area for birds and habitat. The nature reserve lies within a triangle of land extending south from Rye past Rye Harbour to the sea, westward to Winchelsea Beach and northwards along the river Brede. The perfect coastal habitat, with shingle, saltmarsh, saline lagoons, coastal grazing marsh, freshwater gravel pits and reed beds. Explore its changing coastline and military history or simply enjoy a walk or cycle beside the sea. Very popular with dog walkers, runners and birdwatchers and with the new welcome centre and cafe opening in 2020, somewhere to enjoy a cup of tea with a view.
The cottage is next to a very popular pub, the 'William the Conqueror', overlooking the river estuary and it serves very good food if planning a night off. There is a small village shop that sells your usual basics and newspapers and another pub about a five minute walk from the house.
You are two miles from the historic town of Rye, with its cobbled streets, museums, cafes, restaurants, antique shops and independent boutiques. A vibrant social calendar throughout the year, with the annual Scallop festival, Jazz festival and Rye Arts festival to name a few. Rye lawn tennis club is open nearly all year round if you wish to bring your rackets away with you and Rye golf club with its links course less than 4 miles from the property.
The beautiful sandy beach of Camber Sands is about five miles away and can be seen from the nature reserve if you look across the river estuary and worth a visit if you want a change of scenery.
Hastings Country Park is about seven miles away and covers 267 hectares of ancient woodland and grassland, along with three miles of dramatic cliffs and coastline, to be enjoyed whatever the season. It's possible to walk all the way to the seaside town of Hastings and catch a bus or train back to Rye.
Whether it's walks with your dog, an early morning dip, yacht spotting or just enjoying watching the local fishermen bring home the catch, The Legacy is the perfect spot to do all of that, anytime of the year.